Yesterday, Nestlé officially announced the launch of a new range of Starbucks At Home coffee products in multiple markets around the world. Not long ago, Nestlé Global CEO Schneider spoiled that they were accelerating this new Starbucks innovation. Foodinc noticed that this time Nestlé has set its sights on the instant coffee market.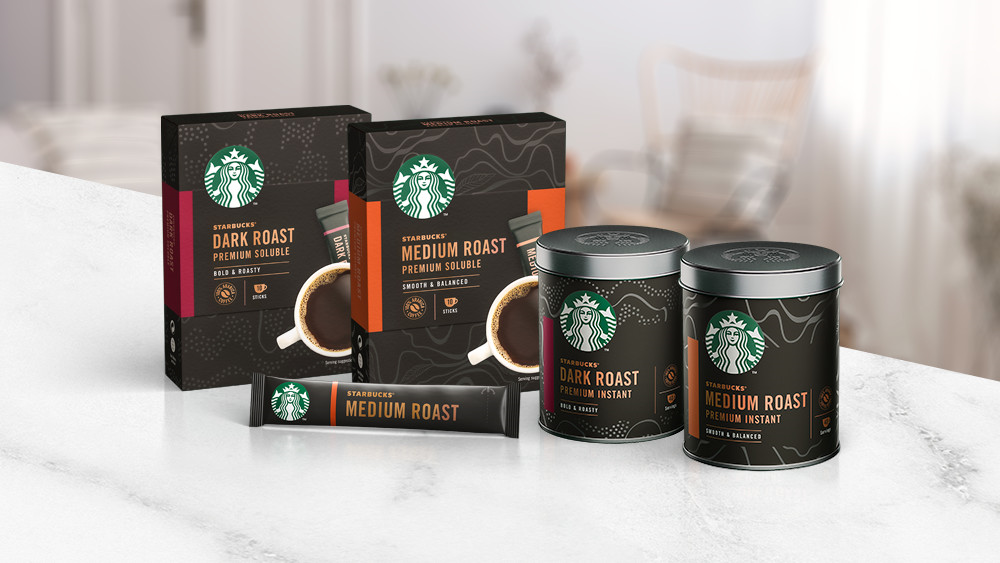 It is understood that Nestlé's newest Starbucks instant coffee range includes medium roast and dark roast pure instant coffee and a variety of milk-added coffee beverages. The new range will launch in major supermarkets and e-commerce platforms. "The new product combines Nestlé's outstanding expertise and heritage of instant coffee, and Starbucks' unique signature high-end flavor. This new range offers a variety of packaging options to choose from." Nestlé said in a briefing.
In response to Foodinc's query, Nestlé China said that Starbucks premium instant coffee products are expected to be available in the e-commerce flagship stores on Tmall and JD.com from mid to late March.
Accelerate Product Innovation
Foodinc learned that Nestlé announced yesterday that starting from February, it would launch the new Starbucks premium instant coffee range in UK, Ireland, Brazil, Chile, Mexico, Australia, New Zealand, Greater China, Japan, Malaysia, Singapore, Thailand, South Africa and other markets.
David Rennie, Deputy Executive Vice President and Head of Nestlé Coffee Brands said in a briefing that Nestlé and Starbucks continued to work together enabling the two parties to quickly deploy and promote the Starbucks brand into the instant coffee market.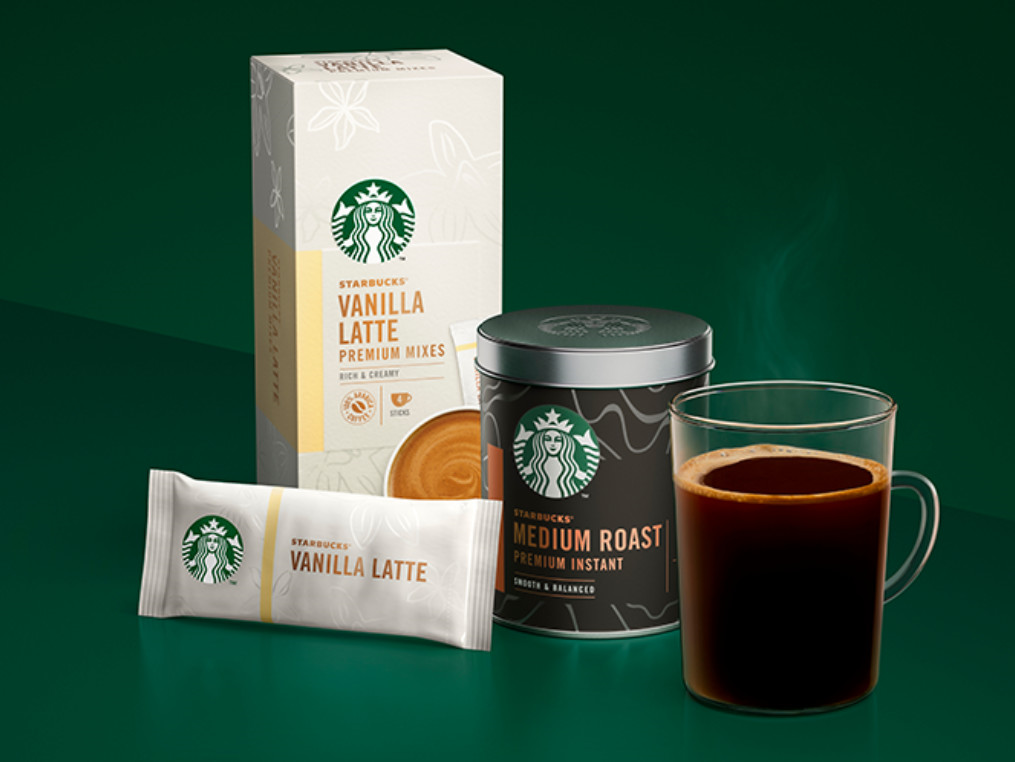 John Culver, Starbucks Group President, International, Channel Development and Global Coffee & Tea, also described this innovation's launch speed as an example of the power of Nestlé and Starbucks Alliance." We have further extended the global reach of our consumer Starbucks and created long-term value for both companies." He said.
According to reports, the newly launched products are made from the same Arabica coffee beans used in Starbucks stores worldwide, roasted based on the Starbucks Roast Spectrum, and are inspired by related beverages. Currently, the new products are produced in Europe, with factories in France, the United Kingdom, Spain and Turkey.
In the new range, medium roast and dark roast pure instant coffee uses coffee beans from Latin America. The milk-added coffee beverage range is inspired by Starbucks hand-made classic fancy coffee, including cappuccino, latte, caramel latte, vanilla latte and other flavors.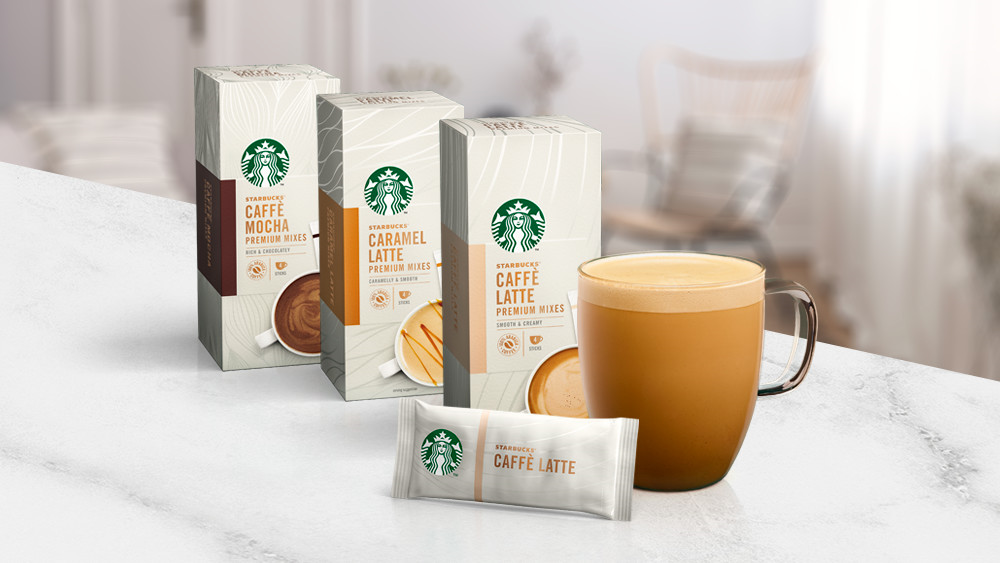 From last February, Nestlé gradually rolled out many Starbucks coffee products in over 40 markets around the world for, including roast coffee beans, ground coffee, and Starbucks coffee capsules by Nespresso and Nescafé Dolce Gusto.
Schneider revealed at February Performance Analyst Meeting that Nestlé had expected the Starbucks range to contribute about 250 million Swiss Francs sales last year. But the actual sales exceeded expectations and exceeded 300 million Swiss Francs (Approximately 2.089 billion Yuan). In his view, the Starbucks range has become a successful example of Nestlé's continuous innovation.
Still Optimistic About Instant Coffee Category
It is worth noting that this is also the very first instant coffee product in Starbucks At Home's portfolio. This new move also releases the signal that Nestlé is still optimistic about the opportunities in global instant coffee market.
David Rennie pointed out in the above meeting that the global instant coffee market was booming. "By launching the new Starbucks instant coffee range, we will not only resonate with Starbucks consumers, but also strengthen our market position." He said.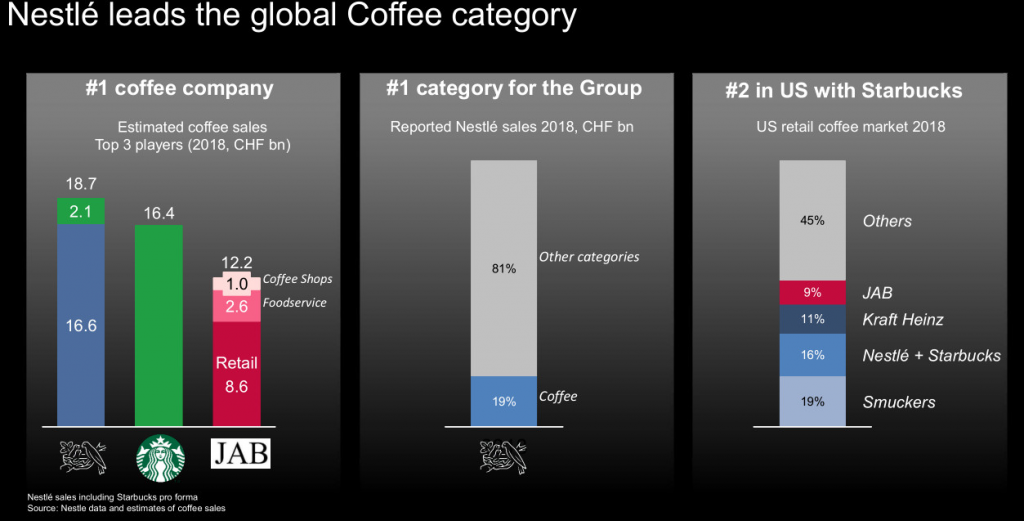 When launched the new drip bag coffee at the end of last year, Nestlé also told Foodinc that Nestlé's ready-to-drink coffee, coffee capsules, and instant coffee were all growing. In particular, the performance of the newly launched Starbucks At Home coffee exceeded expectations, and Nestlé Gold premium line also showed a gratifying growth trend. "In the future, Nestlé hopes to further meet consumer's diverse needs by expanding categories."
Foodinc noticed that a last year's report on instant coffee released by Mintel points out that compared to other types of coffee consumed at home, instant coffee still occupies an important position in China's coffee market, but it is losing consumers' interest and market share. The reason is that with the increasing number of solutions to at-home coffee, some consumers are turning to more premium at-home coffee products, such as coffee capsules and drip bag coffee.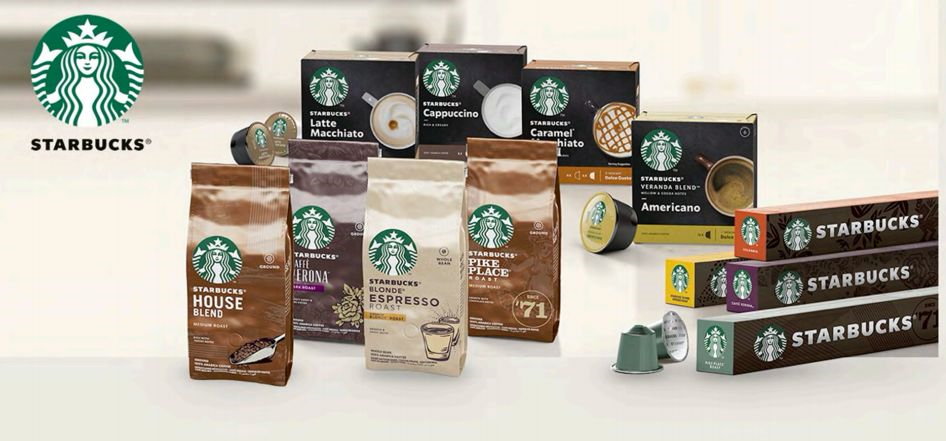 However, the report also points out that the instant coffee category still has opportunity to regain consumer's attention. Chinese consumers need companies and manufacturers to inject new vitality into instant coffee market, including launch more innovative instant coffee products.
"Instant coffee manufactures can associate products with more trendy concepts such as cold brew or micro-ground coffee." The report states.