Starbucks today announced the launch of a brand new retail channel in China – Starbucks Curbside – created in partnership with Amap, a leading provider of digital map content, navigation, and location-based solutions in the market.
Through this service embedded in Amap, consumers can enjoy the experience of online ordering and offline delivery by baristas to the curbside, with the coffee handed over through the car window upon arrival.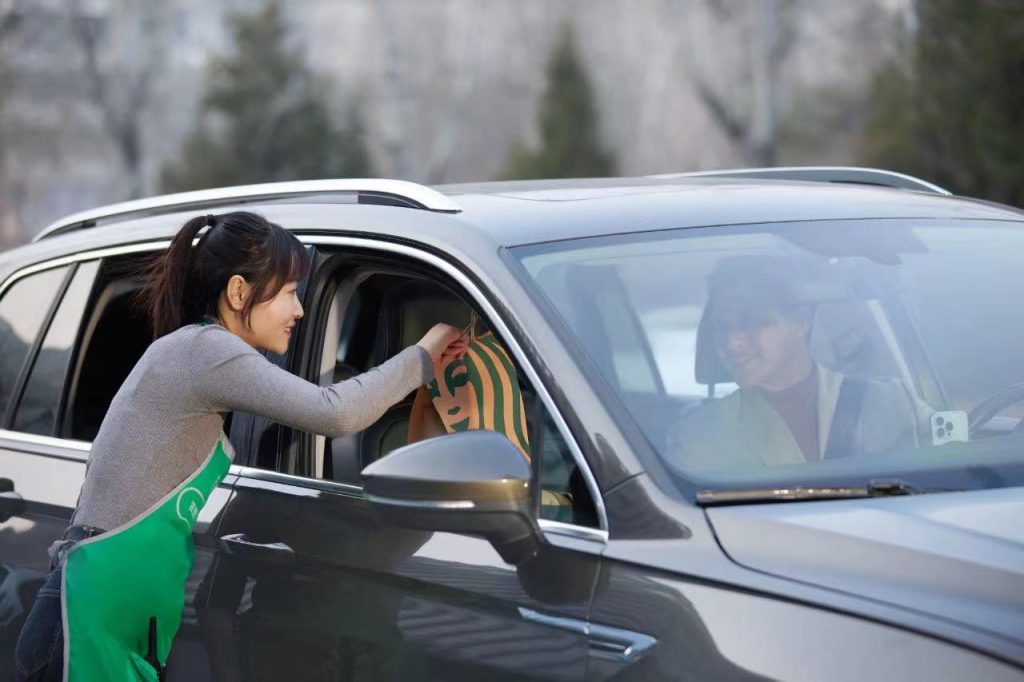 The launch of "Curbside" marks a further implementation of Starbucks' new strategy in China. The world's largest coffee chain has previously expressed its desire to expand the third space experience beyond physical stores by enhancing its retail and digital capabilities.
During an interview with Foodinc this afternoon, Starbucks China's Vice President of Digital Innovation, Judy Zhang, revealed that "Curbside " is a service first launched by Starbucks China in the country, and that the US headquarters is also keeping an eye on Starbucks China's exploration and innovation.
Currently, the Curbside Service has officially launched at approximately 150 Starbucks stores in Beijing and Shanghai. Over the next year, it is expected that more than 1,000 Starbucks stores nationwide will offer the Curbside Service.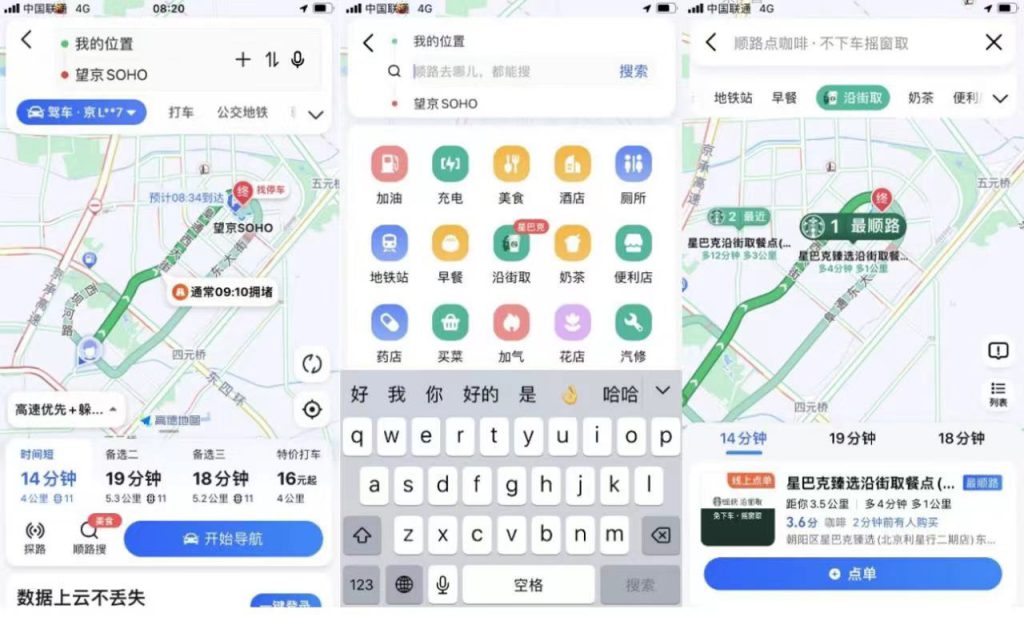 In Judy's view, Starbucks' ultimate pursuit of using coffee to create human connections, its common initial intention of "going one step further" for customers, and its open and innovative culture are the core strengths that keep the coffee chain giant ahead of the game.
She pointed out that in the fiercely competitive Chinese market, companies need to have the courage to embrace bold innovation and trial-and-error, as well as a firm and clear direction.
Undoubtedly, digital innovation will play an important role in the future journey of Starbucks China. In the new strategy released last year, the company stated that it will accelerate digital and technological empowerment of store operations and plans to invest about CNY 1.46 billion over the next three years to establish "Starbucks China's first exclusive digital technology innovation center."
With its latest move, Starbucks China hopes to accelerate the growth of its already established digital business.
According to recent reports, under the leadership of Judy Zhang, the digital business has achieved breakthroughs in just five years. Currently, the digital business accounts for 40% of Starbucks China's overall business, and the digital segments, including specialty delivery, mobile ordering and payment, and e-commerce, have achieved "fast and healthy development" and become a strategic growth engine for Starbucks China.
"At our core, we are still a warm and human-centered company," said Judy Zhang. "I hope that through the empowerment of technology and the internet, Starbucks' connections can be everywhere."